——-   ABOUT US;ABOUT US
We build custom crafted solutions
We are a digital and creative team driven by innovation, our web design company is changing the way brands connect with audiences in a digital world. We develop and build web and print solutions designed to attract your target customers.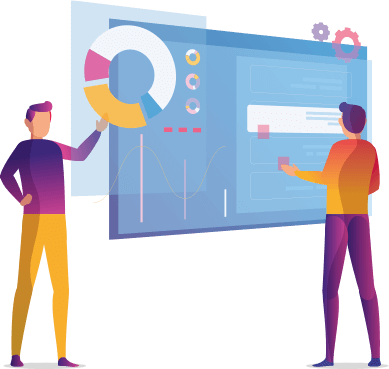 Our Process works
Collaboration, commitment, and communication not only make for nice alliteration, but are the reasons why we have successful partnerships. Every project is based on a detailed study of a company, product, or service, and an understanding of your end game. We work together to bring your vision to life.
Get Quote
Our Clients Say's
"Trignity listened attentively and was extremely patient in helping us design our website. They are very creative and the result was just what we were looking for. Trignity also went above and beyond by alerting us to additional options that were available to us, including mobile websites. They provided the statistics to support using mobile websites, and the timely creation and implementation helped us not only project a more professional appearance but also keeps us updated with the technological times."
"Professionally cultivate one-to-one customer service with robust ideas. Dynamically innovate resource-leveling customer service for state of the art customer service."
"Solid Performance and Amazing Support! Dramatically maintain clicks-and-mortar solutions without functional solutions."
——-   HISTORY;HISTORY
Building brands
Trignity built a reputation for delivering the highest quality in website Design and Development, Application Development, Graphics Design, and SEO. Client communication is the key to our successful process, which is the cornerstone of our outstanding customer service.